Over the years, during our research, we have found many adverts in local and national press for houses in Charmandean, both original 'Avenues' or 'Longlands'
As they may not be of interest to everyone, we haven`t included many in our main pages however they might be of interest to residents as they might spot something for their house in the past!
We have included a few examples in our page here, and this will be built up over time.
Where possible, and information known such as a street name, we have added it under that section, however as many are just 'Charmandean', unless we can determine from the description, it`s difficult to know however residents might spot a 'gem'!
Please note, if something is of interest to the wider residents, it is likely to be within a main page, such as the brochure for the 'Spinney' when it was first developed, but this page is more for 'bespoke' articles which would only be of interest to an individual resident.
A 'Historical Directory'
As mentioned in the '
Development of the Avenues
' page, houses were first known not by numbers, but names. During our research we have built up a directory of some house information, such as items for sale in Classified ads, weddings, domestic help wanted, when a house was connected up to the telephone exchange (!) and where residents have featured in newspaper articles. As this information wouldn`t be of interest to the general reader, they may not have been included on the site.
However, where they have been of interest, they have been stored. Please
contact us
if you are interested in seeing if we have any information for your own house on the Charmandean Estate.
General - 'Charmandean'
Articles and Adverts for 'General'; many of these are between 1929 and 1934, when the original 'Avenues' development was done by Sandells.
Some of the adverts here depict particular houses we believe, from the dates of the adverts, such as possibly No. 10 First Avenue in below right 'Osborne type' and Third Avenue 'Jays type' in below left.
The 'Osborne type' of house was also built on the Upper Brighton Road, but primarily in First Avenue.
June 1930 - this advert ran for a few years whilst Sandells were building the first few houses on First Avenue, Second, and Upper Brighton Road: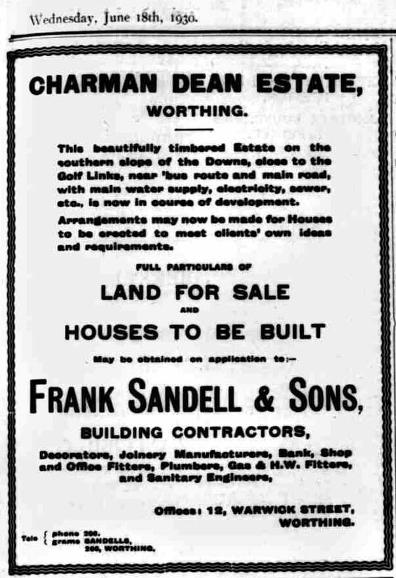 Also June 1930 - both built houses for sale, but also building plots, with the 'Avenues' and Upper Brighton Road plots for sale: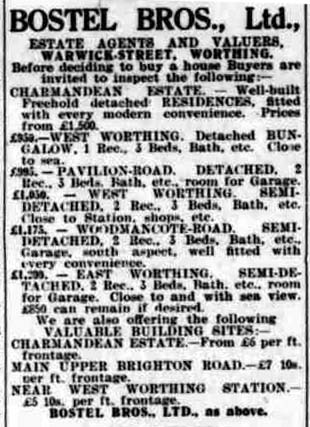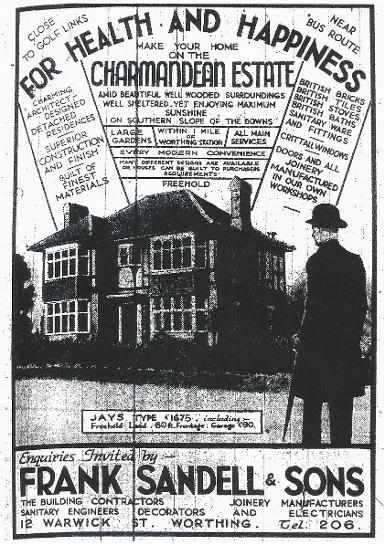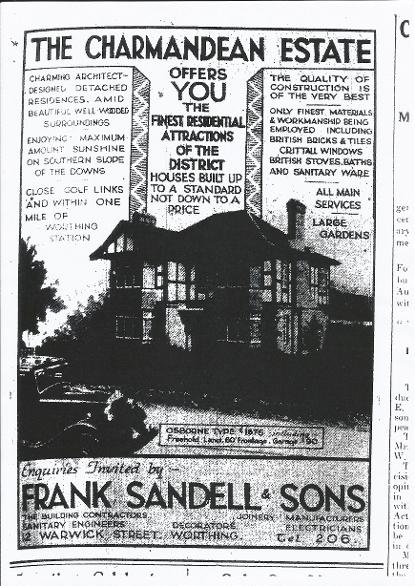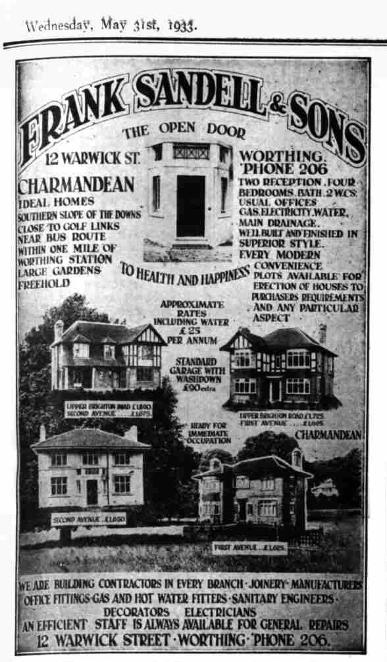 This advert from 1933, shows a wide range of houses from top left clockwise - Second Avenue & Upper Brighton Road, First Avenue & Upper Brighton Road, Second Avenue, and First Avenue.
The 'Open door to health and happiness' we believe is No. 3 Second Avenue.
We believe below is advert for one of the first houses built, on the Upper Brighton Road, October 1928, as they include the design with the verandah's on the lounge and dining rooms, front and rear:

We have included this, not only as we believe it is No.1 Second Avenue, but as it was featured in the Charmandean adverts of the time - this one April 1934.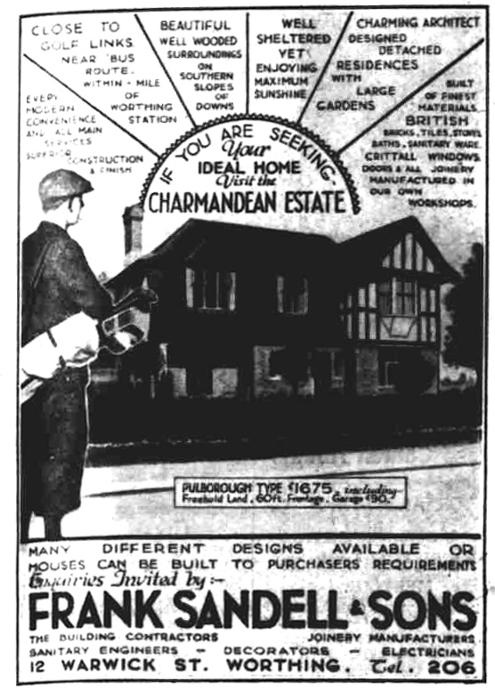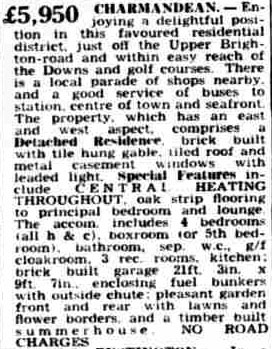 First Avenue
Some examples of articles and adverts
our research has found for First Avenue:
It is important to note the below left article, which we think could be No. 7 First Avenue, as we believe it was one of the 'show' homes at the time, amongst the first built, featuring an 'en-suite' as an unusual benefit at the time.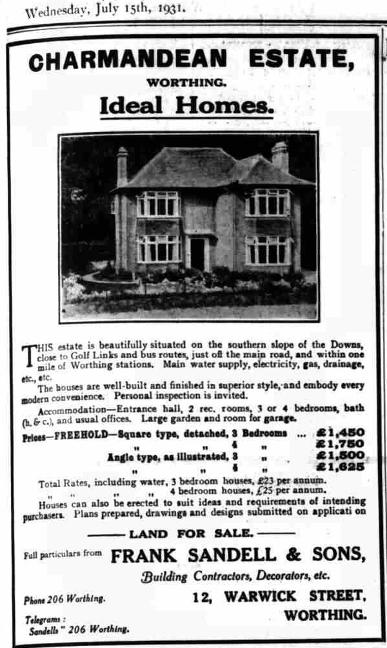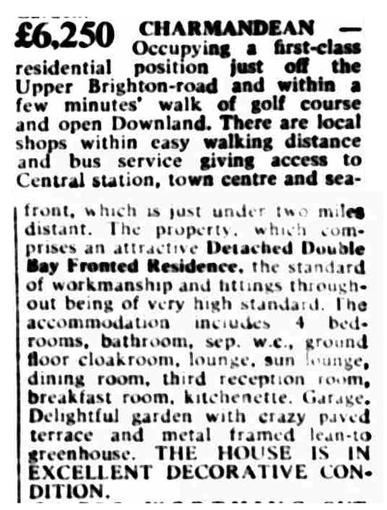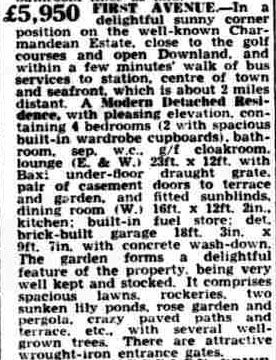 Examples of some of the articles we have cataloged: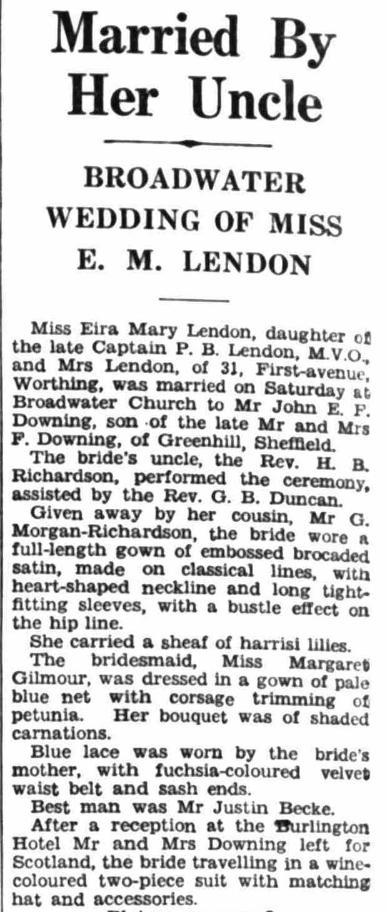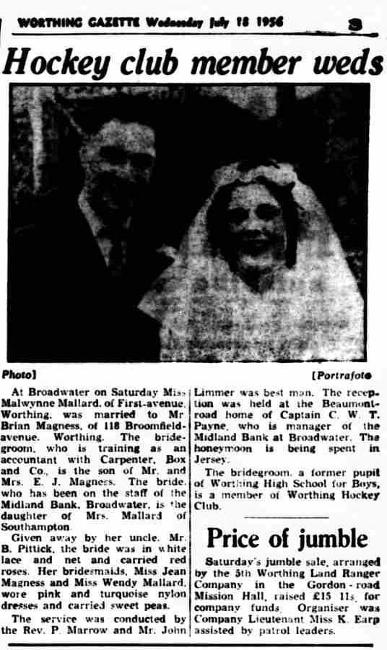 This is an important example - the wedding of Sandell family, instrumental in Charmandean`s development.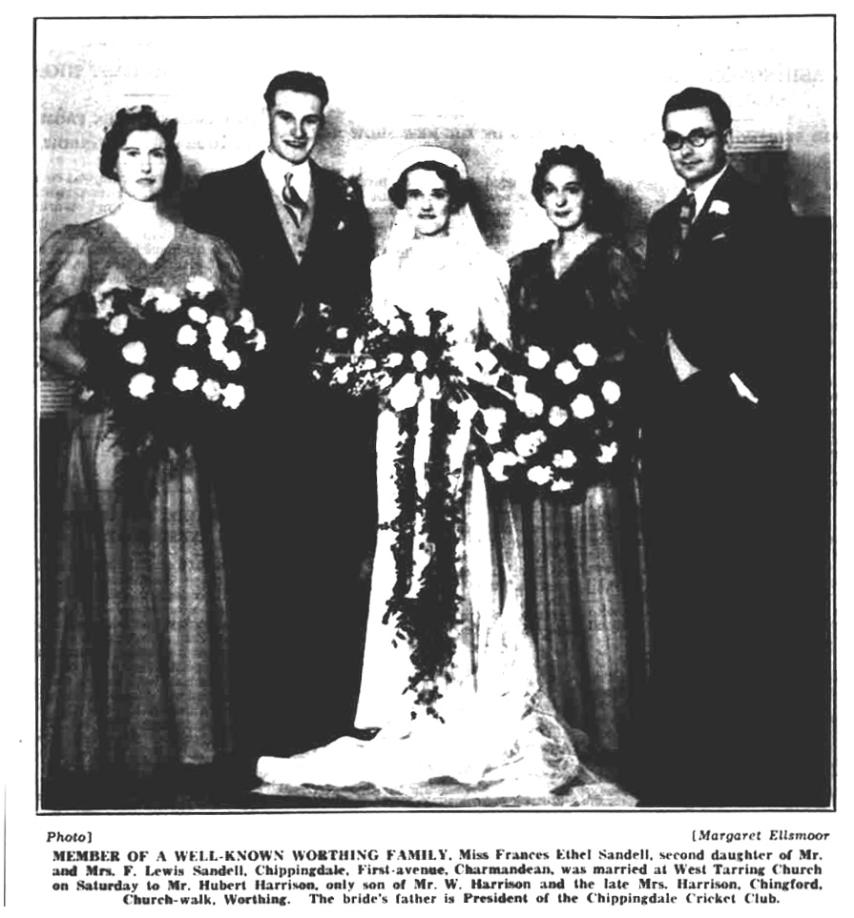 Second Avenue
Some examples of articles and adverts
for Second Avenue:
Third Avenue
Some examples of articles and adverts
for Third Avenue: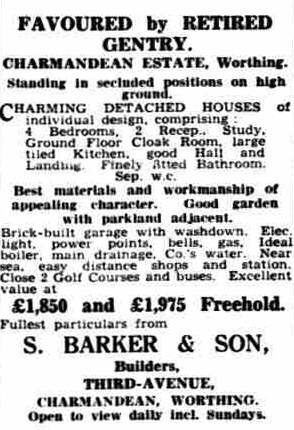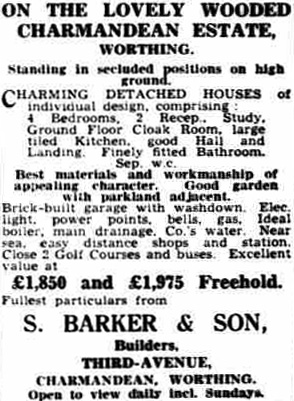 Fourth Avenue
Some examples of articles and adverts for Fourth Avenue: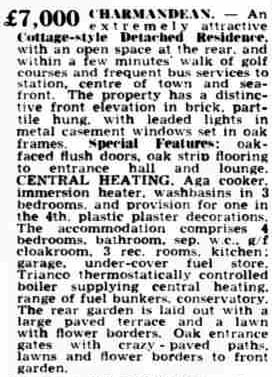 Fifth Avenue
Some examples of articles and adverts
for Fifth Avenue:
Longlands
Some examples of articles and adverts
for Longlands:
Longlands Spinney
Some examples of articles and adverts
for Longlands Spinney:
Longlands Glade
Some examples of articles and adverts
for Longlands Glade: