Although the chalk pit, situated on the East side of Charmandean Lane, isn`t strictly within the boundaries of the original Charmandean Estate, it has a colourful history and worthy of note in recording the changes of the area.
We can see from the maps & photos that the chalk pit was enlarged over time, from c.1900-1940.
The chalk pit wasn`t used as a farm during the war, instead it was utilised as a rifle range by Worthing Rifle club.
However, after the war, the disused tip almost became a dumping ground for Southwick.
Citation: news articles from https://www.britishnewspaperarchive.co.uk/
Refuse Tip
In July 1953, this article reports how Southwick council wanted to use the chalk pit at Charmandean for refuse tippings.


The following week...
We don`t think Worthing council appreciated Southwick's approach of the usage of the tip!
Further usage for Shooting
This article from April 1955 is interesting as it references one of Charmandean`s famous residents, Mrs Rita Summers who was the town mayor for some years.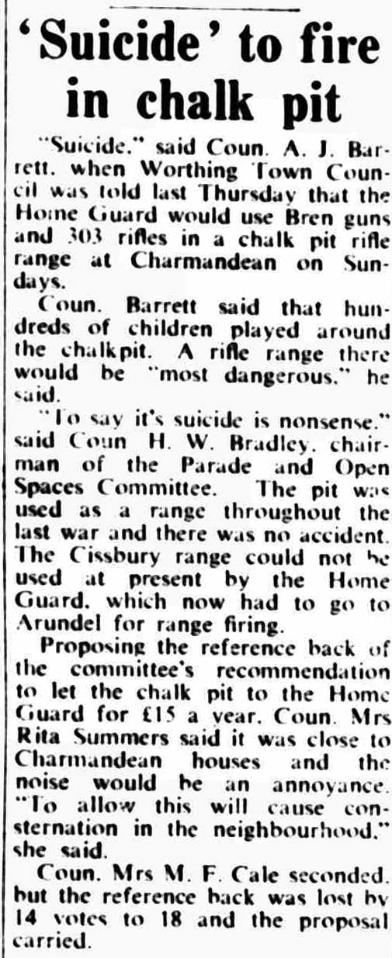 It is presumed at some point after 1955 that the farm was built within the chalk pit, still residing there to this day.