Charmandean - one of Worthing's great manor houses and estates
When reading about the history, a timeline is key to setting the scene. This portrays Charmandean`s history from the early 1500's, through to today.
c. 1521 - earliest known reference to 'Charemanys', in the Parish of Broadwater
c.1806 - Georgian style house built at 'Charming Dean' by John Penfold
c.1820 - House owned by Mrs Walker
c.1841-1866 - Purchased by Mr & Mrs Thwaytes. Many improvements to the house were made, such as porch, bay windows, East and West wings, conservatory on the West end.
c.1855 Ornamental gates added at East & West entrances
1871-1898 - owned by Mr & Mrs George Wedd, a London Stockbroker
1900-1913 - owned by Mr & Mrs Alfred King
1915-1917 - owned briefly by Mr William Ellis
1917-1926 - Rev. T. Dyer Edwards, the last private occupant of Charman Dean.
1926 - Estate sold, broken up for building. First, Second, Third, Fourth, and Fifth Avenues layed out and building started.
1926 - St. Michael's boys preparatory school, run by Rev. Talbot Hindley, moved into the house and immediate grounds.
1931 - Mr Hindley appointed headmaster of Seaford College, school moves out of Charmandean.
1936 - Miss C. E. West started Charmandean Boarding School for Girls
1936 - Charmandean Open Space donated to Worthing Borough Council (with clauses)
1939-45 - Land requisitioned and house used as a furniture store during the war years
1945 - c.1951 Charmandean School for girls returns after the war
c1951 - School moves to Lillingstone Dayrell, Buckinghamshire
c1954 - Remaining 18 acres of house and land purchased by Residents of Charmandean, as 'Charmandean Estates Limited'
1960 - House and land sold to a developer for £70,000, with clause that it would be 'only developed with 71 3 or 4 bed luxury homes'
1963 - Charmandean House demolished, Longlands housing development started.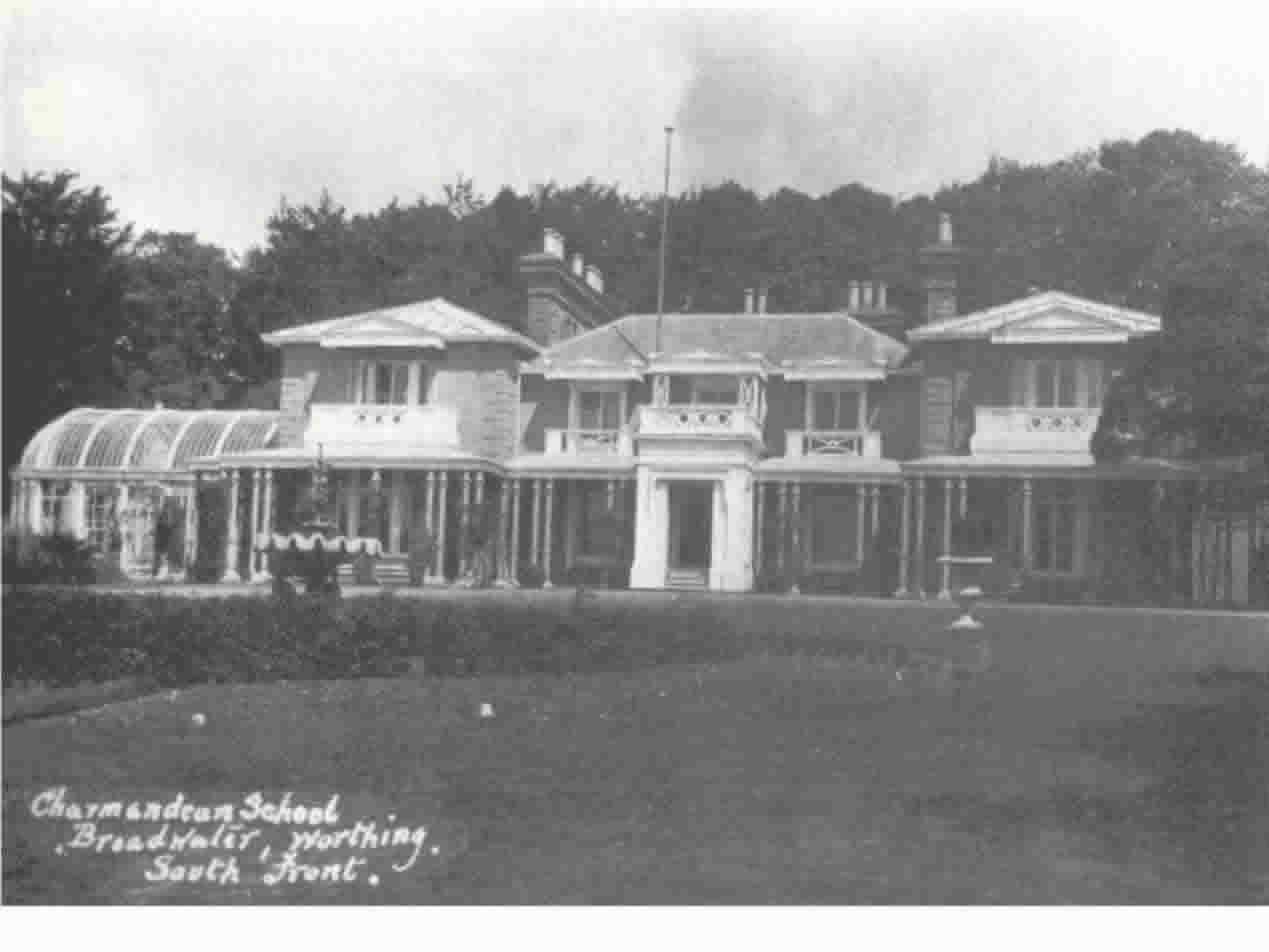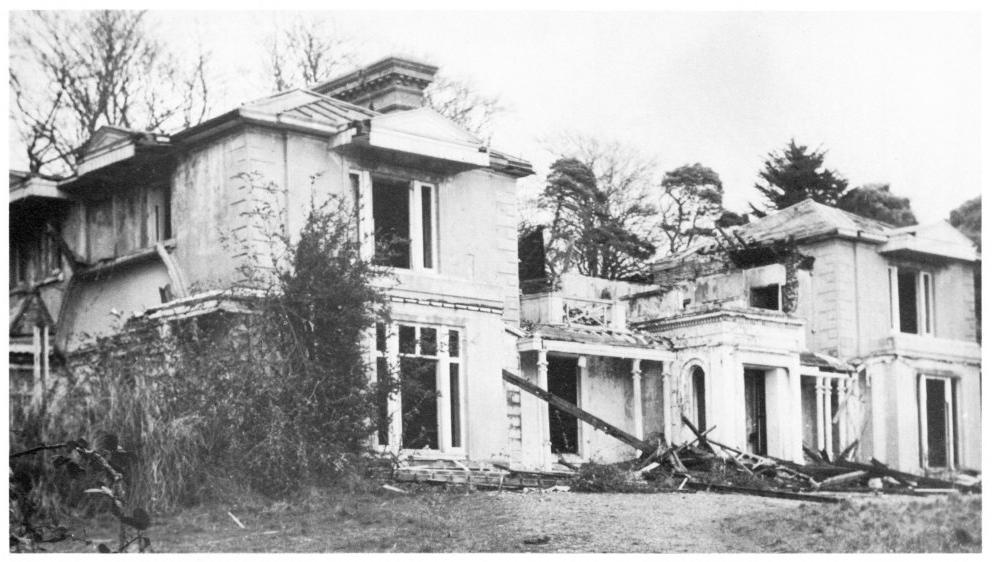 By taking a Google image of Charmandean Estate today, we can point out features which give the reader an idea of Charmandean before it was developed as it is today.
Citation: Many thanks to Google for this one: https://www.google.com/maps