Timeline, owners, residents, celebrities and life
Across this site, we have referenced people - maybe owners of the mansion, prominent people in the local area, or famous people who might have lived in Charmandean over the years.
We appreciate this might not be of interest to everyone, but we wanted to share our research to record it in a separate page. Included in this are many articles on how Charmandean Estate featured prominently in the local area, supporting the people and local events.
Where possible, we have done this in chronological order, and incorporated additional information where known.
To see the Arthur Askey Video, scroll down the page to the Arthur Askey section.
Mrs Ann Thwaytes, owner, 1841-1871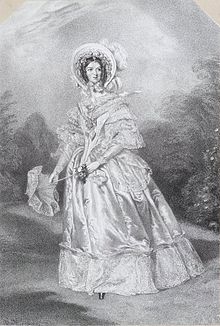 Mr Alfred King, owner, 1900-1914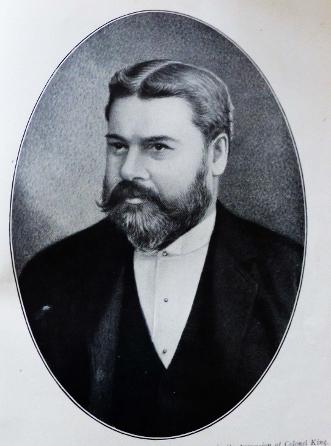 Timeline - a brief summary
c. 1521 - earliest known reference to 'Charemanys', in the Parish of Broadwater
c.1806 - Georgian style house built at 'Charming Dean' by John Penfold
c.1820 - House owned by Mr & Mrs Thomas Walker
c.1841-1866 - Purchased by Mr & Mrs Thwaytes. Many improvements to the house were made, such as porch, bay windows, East and West wings, conservatory on the West end.
c.1855 Ornamental gates added at East & West entrances
1871-1898 - owned by Mr & Mrs George Wedd, a London Stockbroker. Purchase price, £10,000.
1900-1913 - owned by Mr & Mrs Alfred King
1915-1917 - owned briefly by Mr William Ellis
1917-1926 - Rev. T. Dyer Edwards, the last private occupant of Charman Dean.
1926 - Estate sold, broken up for building. First, Second, Third, Fourth, and Fifth Avenues layed out and building started.
1926 - St. Michael's boys preparatory school, run by Rev. Talbot Hindley, moved into the house and immediate grounds.
1931 - Mr Hindley appointed headmaster of Seaford College, school moves out of Charmandean.
1936 - Miss C. E. West started Charmandean Boarding School for Girls
1936 - Charmandean Open Space donated to Worthing Borough Council (with clauses)
1939-45 - Land requisitioned and house used as a furniture store during the war years
1945 - c.1951 Charmandean School for girls returns after the war
c.1951 - School moves to Lillingstone Dayrell, Buckinghamshire
c. 1954 - Remaining 18 acres of house and land purchased by Residents of Charmandean, as 'Charmandean Estates Limited'
1960 - House and land sold to a developer for £70,000, with clause that it would be 'only developed with 71 3 or 4 bed luxury homes'
1963 - Charmandean House demolished, Longlands housing development started.
Mr Thomas Walker



Mr Thomas Walker owned the Charman Dean in 1823. There are records of him paying land tax on 22nd November 1823, on 13 acres (the estate in 1900 was 74)
Mrs Thwaytes
Mrs Thwaytes (also spelt Thwaites) was one of the most prominent figures in Charmandean`s history, as she not only added much to the house, but also the local community.
As there is much mention of her already across the site, it is best left to leave to a few snippets.
Mr Thwaytes died in 1834, leaving his estate to his wife.
She was the widow of a wealthy tea-merchant, and the many papers of the time report 'she was a person of low origin and education, but after her marriage she made every effort, not without success, to fit herself for her position in society to which she had been raised.'
In January 1842, 'at the expense of Mrs Thwaytes, Charmandean, quantities of coal have been given away to the poor families of Broadwater Parish'
Over the years, she donated money to the local community and many articles exist about her generosity.
Mrs Thwaytes died in 1866.
1866 - Bristol Times and Mirror - 'Mrs Thwaytes, the proprietress of Charmandean, has among other charitable bequests, left the noble legacy of £5,000 to the Sussex County Hospital (about £0.5 million today)
She left her Charmandean property to Mr J.S.Smith, but her will was disputed in one of the most famous court cases of the 1800's, with the will being upwards of £400,000 (c.£43 million in today's money)
Mr George Wedd



Mr George Wedd, in c.1873, purchased Charman dean for £10,000. He died on 30th October 1898.
Worthing Gazette
10 Sep 1890 - Charman Dean Dairy Butter 'in perfection', at Tudor's, Aylesbury House
Mr and Mrs Wedd, hosted a number of local events, including the local Conservative fete which was reported in the Worthing Gazette on 14th August 1889. This article describes the house at the time very well:
'Conservative Fete held at Charman Dean'
Situated some two miles distant from Worthing, many of those who journeyed to the locale chosen did so by means of conveyances running at frequent intervals from the Town Hall. Upon arriving at the western entrance to the grounds the first sign of decoration visible was the word 'Welcome' arched over the gateway; and, with this invitation staring us in the face, we entered the grounds.
A more picturesque and charming spot for such a gathering could not possibly be conceived.
The park and grounds, some seventy acres in extent, situated upon the slope of the South downs, are encircled by a fence of well-grown forest trees, in which are some capital specimens of maple, elm, oak, larch, beech, and a large variety of conifers. The well-kept park is on a gently undulating ascent until the house is reached.
Immediately in front of the mansion are the handsomely-arranged parterre and tennis lawn, from which a splendid landscape view away to the south is obtained.
Whilst [the music] was in progress we proceeded to explore the many floral and arboeous beauties with which the place abounds. Taking first a peep into the spacious conservatory, we found the walls lined with several varieties of begonias, all in beautiful health and blooming most lovely to the height of at least eight feet. In the nave of the conservatory were a couple of splendid orange trees, and in the centre a fine specimen of Dracena, about nine feet high, whilst in the front was a collection of Achimenes and Tydes full of bloom. In the centire of the house was a large plant of Ficius elastica, about 12 feet high, around the stem of which was a beautiful plant in full bloom of Hibiscus, and several palms and ferns of the Pteris loniflora tribe.
The whole length of the house on the sunny side was very nicely arranged with foliage plants of every tint and shade interspersed with ferms, giving it a very pleasing appearance.
Leaving the conservatory, we walked down the well-mown pleasure ground, were we came upon a block of flower beds, a gorgeous sight of bloom, and consisting of many thousands of plants tastefully arranged, and edged with a beautiful dark blue lobelia, iresines. Turning back to the rear of the house, we came upon a herbaceous border, some 100 yards long, arranged with great taste and skill.
At the eastern and of the house is a picturesque piece of undulating ground, in which are some choice specimens of Portugal Laurels. Proceeding thence to the kitchen garden of probably some three acres, we found everything looking well for the time of the year, there being apparently a good crop of apples, plums and pears.
The conservatory and grounds generally reflect the highest possible credit upon the gardener, Mr Kilsby.
We have found many articles on how Mr & Mrs Wedd entertained the local community, but the below are of interest, hence sharing them in the format they were reported back in the day:


Mr Alfred King



We have been contacted by the great-great niece of Mr Alfred King, who has kindly shared Charmandean memorabilia with us, including a leather-bound photo album with fantastic photos from her great-great Uncle`s ownership of Charman Dean. Thank you so much for showing us and allowing us to share on the site.




Mr Alfred King was the third son of Isaac and Martha King, born in London on 1st May 1841. He was educated at the City of London school, and became a builder. On August 6th 1878, he married at St. Matthew`s, Brixton, Fanny Louisa Browning, then 17 years of age.




Like his two elder brothers, he was a very successful businessman, and was greatly influenced in his career by the methods of his cousin, Charles Bryant.

Mr Alfred King purchased Charmandean 11th July 1900. A conveyance at the time describes him from 'Finsbury Square in the coy of London', and he purchased Charman Dean after caring for his brother Edwin King, until his brother's death in 1895.
He died 16th May 1913 at Charman Dean, and requested that he was buried as close to his brother as possible, hence was buried in Highgate Cemetery, but then on 26th November 1913, his widow died, being laid to rest beside him.
Being childless, which was a bitter blow for him, under the instructions of his will, he left a fortune of nearly £100,000 to Guy's Hospital.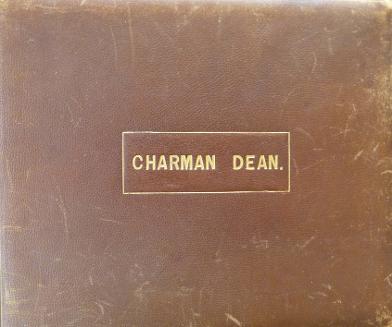 A family photo album
A page has been dedicated to the fantastic find of Mr Alfred King's leather-bound
photo album
of Charman Dean
Adventurous Balloon Voyage



Interesting article in the Worthing Gazette from 24th May 1911

Mr William Ellis



It was purchased by Mr William Ellis, from 'The Woodlands, Reigate, in the Coy of Surrey', on 26th March 1915, for £7,000 before being sold to Mr Thomas Dyer Edwards, 31st October 1917.
It is mentioned of Charman dean having stables, coach houses, vineries, hothouses, observatory, farm yards, and pleasure grounds.
Mr T Dyer Edwards
The Rev. T. Dyer-Edwards was the last private resident of Charmandean House, died in Naples in 1926. He purchased it for £10,000.
It was his testators, his grandson, the Hon. Malcolm George Dyer Edwardes Leslie (commonly Lord Leslie), and others, who sold the lower part of the estate in 1927 to Sandell & Sons for building of the Avenues.

Charmandean People
To this this point in the timeline, Charmandean was mainly a private residence, before being home to a number of private schools.
When development started in 1929, and the first residents moved in, many more stories about the people of Charmandean are available, and the ones of interest are shared here.
We have included some of these, not just for Charmandean interest, but also for other historians or family members who are researching their relatives and their lives.
Article from 12th October 1955

Worthing Herald, 14th November 1952

Had his own bowling green - 19th May 1939

Mrs Rita Summers, local Councillor and Worthing Mayor
From an article in the Worthing Gazette, March 1952, 'Mrs Summers lives with her husband, Mr E. G. Summers, at Fourth Avenue, Charmandean, in a white Spanish-style house she designed herself in 1936, after a visit to Spain that year.
Its Moorish touches include a balcony, three large, oval shaped windows in a row, and its name, 'La Casita', is Spanish for 'The Little Home' '
27th July 1945, the Worthing Herald reports 'La Casita,Fourth Avenue, Charmandean, escaped major damage when a flying bomb fell near and are both well-known in the social life of the town.'
The below newspaper articles are of interest regarding Mrs Summers:
More articles about Mrs Summers are found in the 'news' page.
Miss R. M. Watts
Miss R. M. Watts deserves a place in the 'people of Charmandean' page as she not only was the hon secretary for the Bible Flower Mission, but also was died due to the flying bomb which landed on Charmandean.
She lived in Fourth Avenue, and in her role for the mission, they provided lavender bags for those in London hospitals.
An article about her is below, from July 1939:

Mr Henfrey Smail
Mr Smail is already mentioned quite rightly in a number of places on this site, as he wrote the book 'Notable Houses of Worthing, No.2, The Story of Offington, Broadwater Manor and Charmandean'.
This book is a fantastic reference of material, and all extracts used on this site from the book are noted as such.
When this book was written in the 1950's, the Avenues (First, Second, Third, Fourth, and Fifth) were in the process of being developed. However, we must note that Charmandean House was still standing at that time. This website not only references some of his work, but also expands on the time up to the 1950's, but also since hence completing the Charmandean story.
An article from the 1950's describes Mr Smail's efforts in the book as 'this is a remarkable output for an author still in his middle forties who has to fit his research and his writing into the life of a busy businessman, for Mr Smail is actively engaged with the firm of Payne and Linfield, builders and decorators, of Chapel Road. I note this because some people, I gather, have the impression that Mr Smail's literary work has been a product of a retired leisure.'
Much like the resident who has pulled together this site!
The below is an article from the Worthing Herald from December 1950 about the book: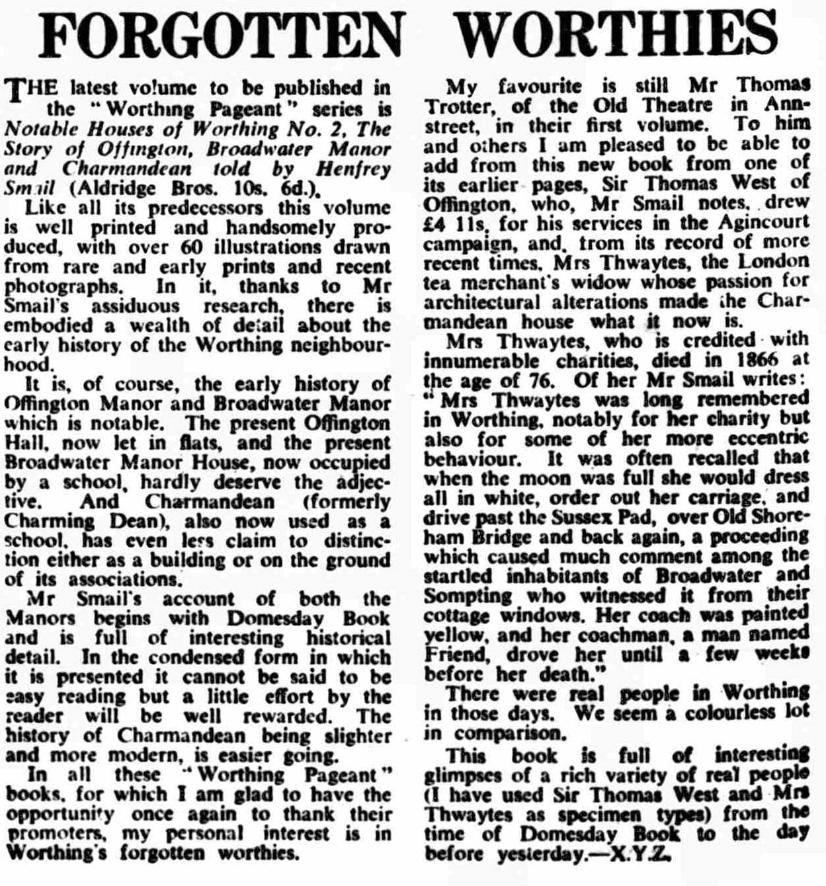 It should be noted that any references used from Mr Smail's book, have been referenced as such, and are not direct research of Charmandean History admin.
National Union of Townswomen's Guild - Charmandean & Germany; article from 1st May 1957: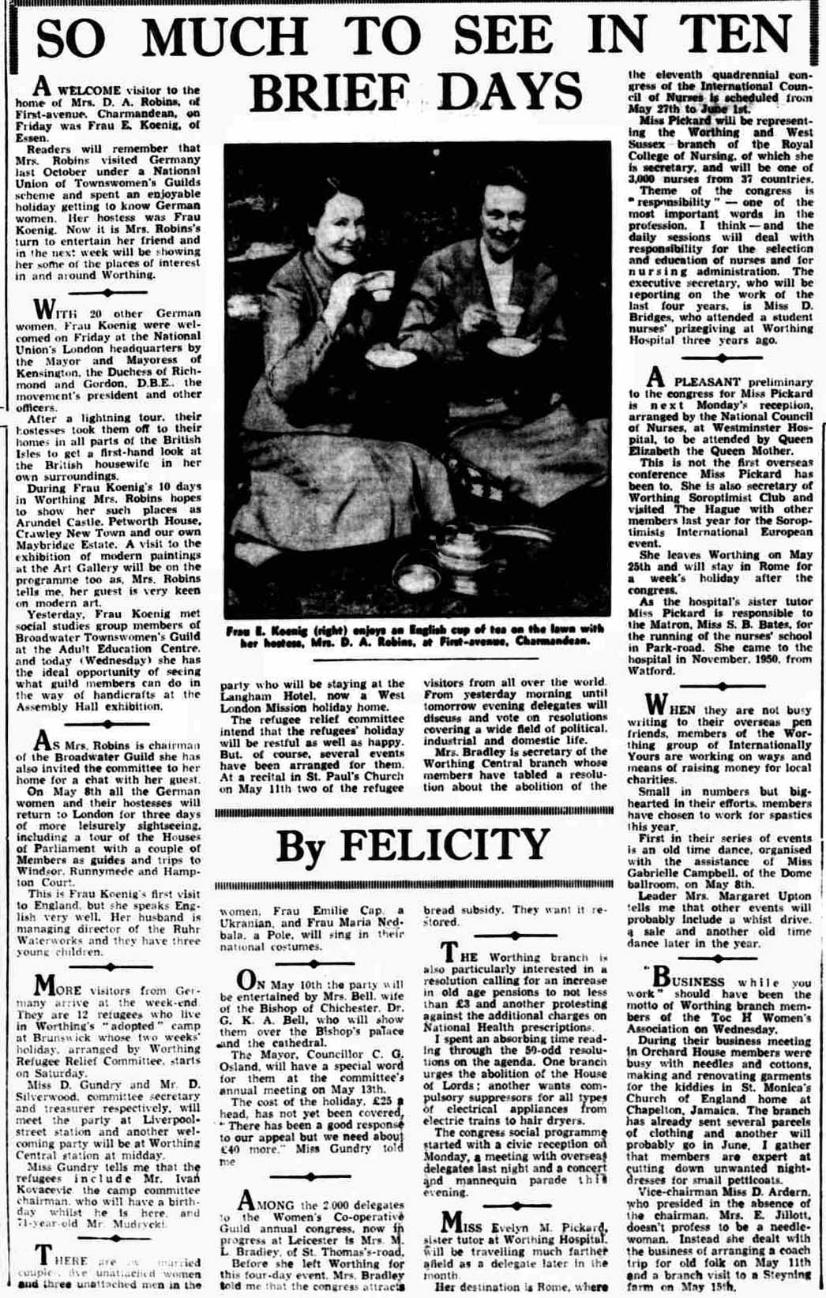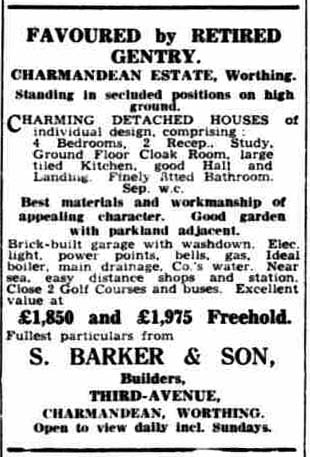 Arthur Askey
Mr Arthur Askey lived in Charmandean, at a house at the top of First Avenue.
He was a comedian and playwright, but this short film is worthy of mention as it has some great background views from his house at the top of First Avenue looking across Charmandean Estate before Longlands was built, also views of the woods in the field next to his house which weren`t built upon until the 1990's when First Avenue was extended North.
The British Pathe website has a great 1945 film of Arthur Askey which was aired in local cinemas at the time.
We have included the below stills from the video to set the scene for the reader, but all images copyright owned by www.britishpathe.com.
Arthur Askey's house, Grey Wickets, at the top of First Avenue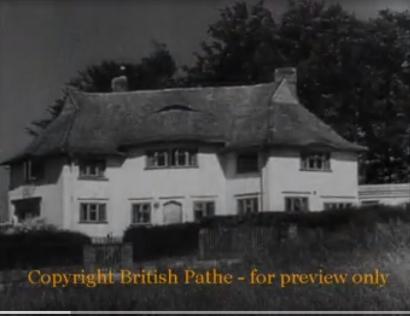 The view in 1945, before Longlands was developed. In the background one can see right across to the trees bordering Charmandean Lane.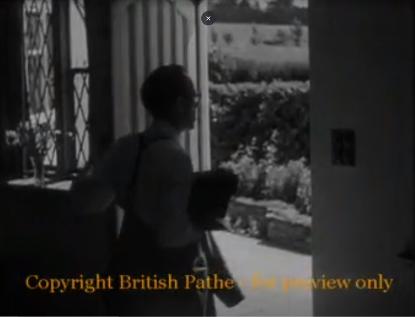 Behind Arthur is what is now the new houses at the top of First Avenue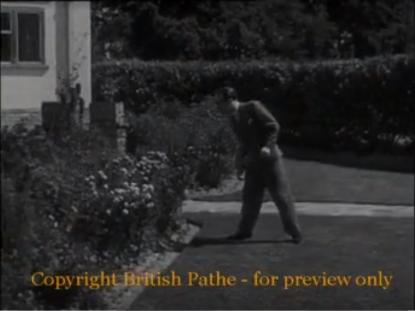 Amazing the change between 1945 to 2019; this is looking South and the trees bordering Tenants Barn Lane would block this view now!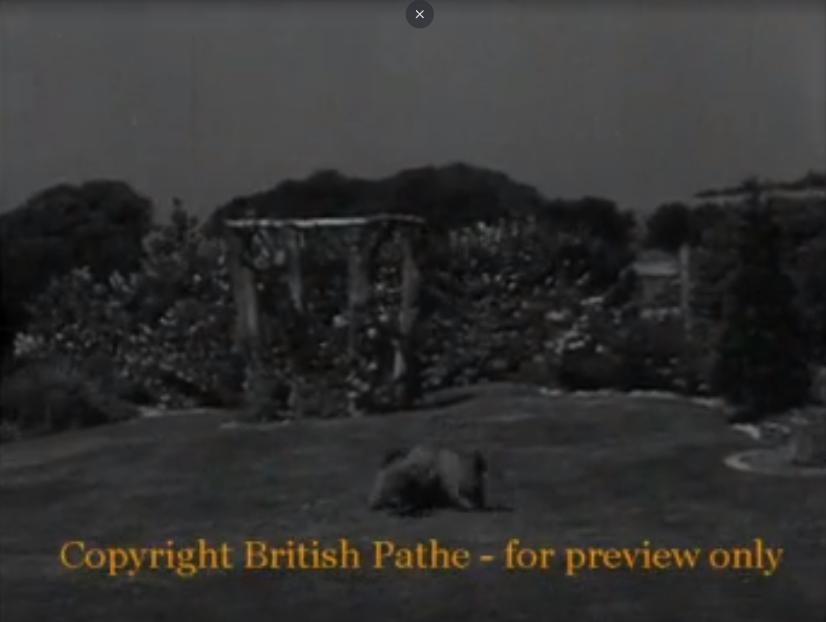 Behind Arthur here one can see Hill Barn Golf Course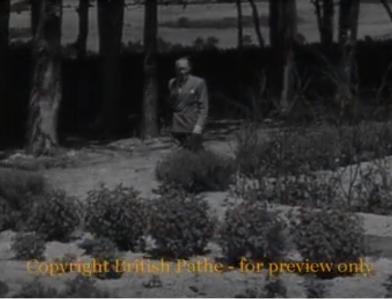 In the background are the trees where the houses are now at the top of First Avenue, built in the early 1990's. Until then, it was a field.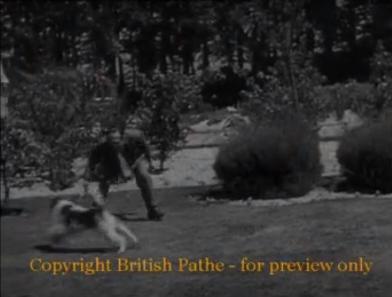 The Dunhill family
The Dunhill family, of cigarettes and clothing fame, lived at one time in Fourth Avenue. He left his wife and moved to live on the Charmandean estate with his mistress, Vera Mildred Wright, who he married in 1945.
Sandells - builders of much of Charmandean
The Sandell family not only built much of Charmandean, but also lived in the estate. They also had strong ties to sport, especially cricket - note the name of the house in First Avenue referenced here (recognise it from the Rotary ground?)
The article is from 11th Feb 1942.

Many articles have been found during research for sales, auctions, we have noted this one as it was shortly after the first houses were built on the estate, starting at the bottom of First Avenue, in 1929.