Welcome to CharmandeanHistory.co.uk, documenting the history of one of Worthing`s old manor houses, Charmandean House, and the development of the Charmandean and Longlands Estates built on the land.
The aim of this website is to bring together information about the history of the house and gardens, up to it's demolition in the 1960's, and how the Charmandean Estate has changed over the years.
We hope you enjoy reading about the history of the old house, how the Estate was developed, and if you have anything to add then please don`t hesitate to contact us.
The site will be updated with further information as it becomes available, so any photos, maps, drawings, stories, anything you think would add value to the history of Charmandean, we are always interested in and can be added to the website.
We would be particularly interested in stories or photos of anyone who remembers Charmandean House, or points of historical interest regarding The Charmandean Estate.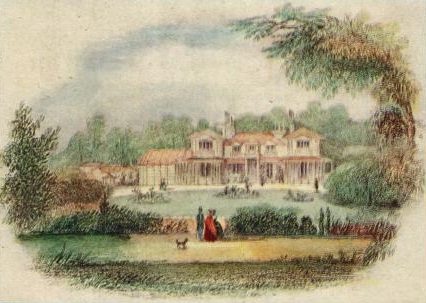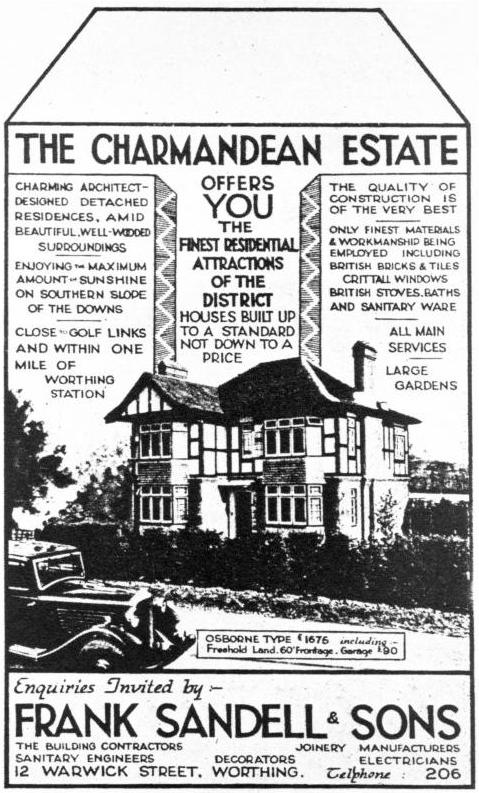 The information shown on this site has been collected from a variety of sources, and where extracts from books or early maps, there are citations indicating the sources.
Please note: We are always careful to preserve security and privacy, hence we will not publish anything which is detrimental to this, nor items which are both a security risk to Charmandean residents and not available to the general public on the web or history research sources.
Left: One of the original newspaper adverts from 1928 advertising the first houses to be built, in First Avenue.
Photo taken c.1950, showing the South side of Charmandean House, when it was still the Charmandean School for Girls.
The motto of the school was 'Nihil Sine Deo', which means 'Nothing without God'. Do any ex-pupils remember the school?!
This shows the additions of the East and West wings, verandas, and the large Glasshouse.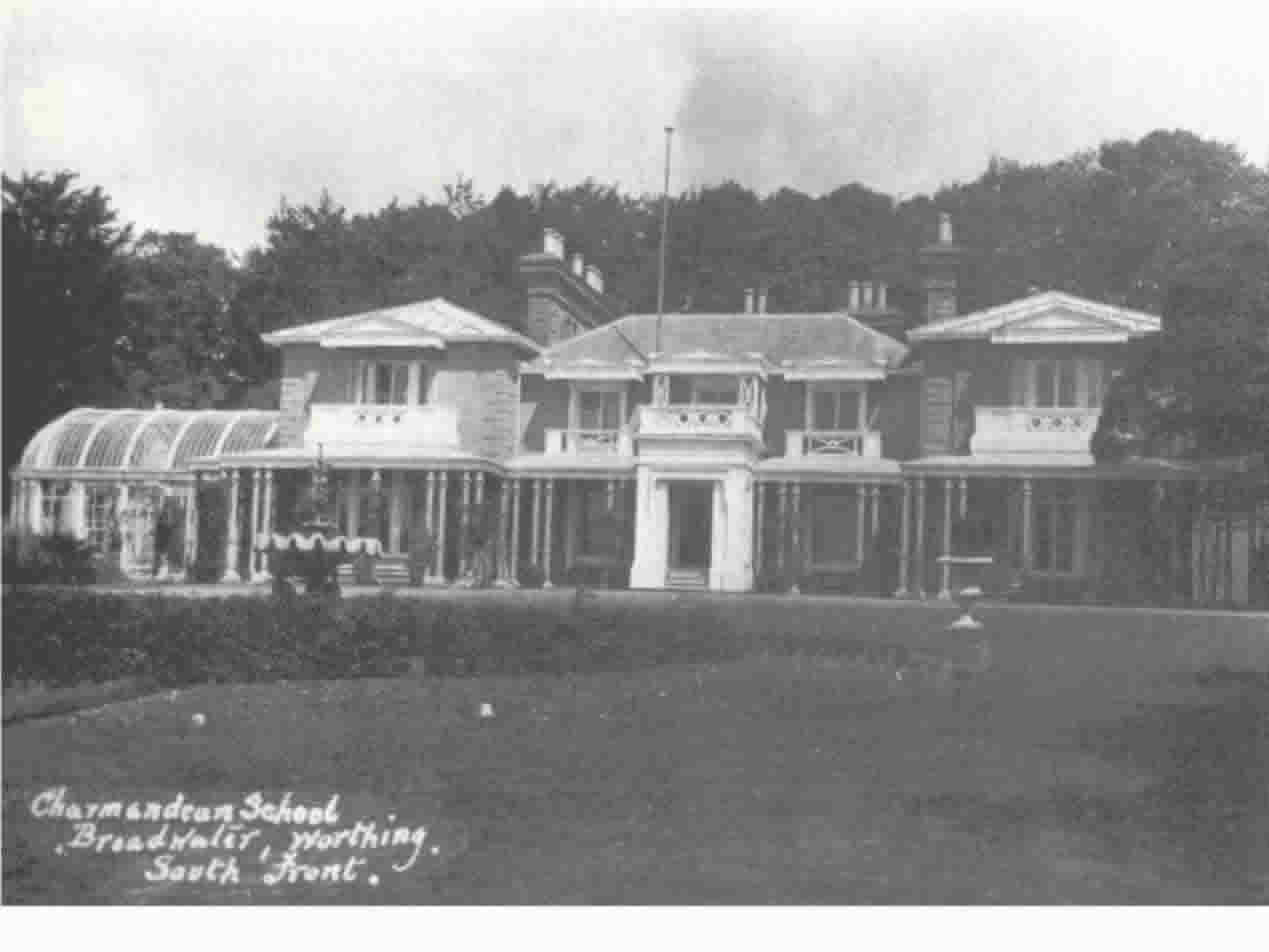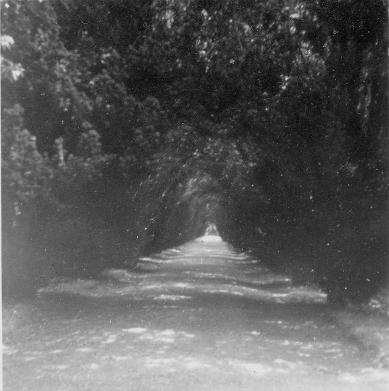 In the grounds of Charmandean House, there was a special place known as the 'Yew Walk'.
Thanks to the daughter of a former teacher, we now know it looked like this....more School photos in the Charmandean - As a school page.
The Worthing Herald, Sat 5th Jan 1929, reports:
'The school moved to Charmandean with its spacious fields, its wonderfully wooded grounds, its glorious views and unsurpassed position. The 'Yew Walk' alone, where well-founded tradition says, the monks who served the ancient Broadwater Church, used to meditate, could not fail to add dignity to the place and leaves its mark on all those who come and go'
This website has been treated as a 'scrapbook' and a central place to record the history and associated stories of Charmandean House before it is lost.
As a result, throughout the website, where photographs, articles, newspaper stories and the like have been used, reference has been provided and citation given stating where the article is from, and that it is not the property of CharmandeanHistory.co.uk.